August 19th, 2011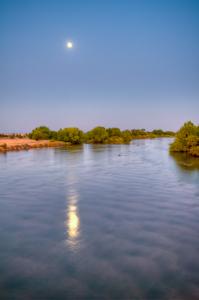 It's been a long time since I have blogged……

Well, my daughter is back to school, summer vacation is over & I can't wait for fall to get here!!!

Every once in awhile, I go out to shoot a sunrise close to the house. I am fortunate enough to live very close to the Kern River. I just love seeing & then getting to capture a beautiful setting like this!!! Even more incredible is when the full moon is setting in the west & the sun is rising in the east. This image was taken on that kind of early morning in August 2011.